"Adios Eldorado" - VHS Video
BBCV 5075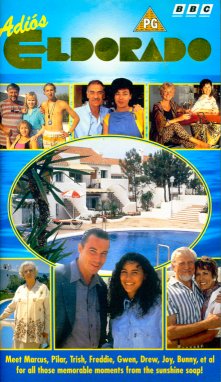 "When you go away" - The theme song from Eldorado. Released on "The Hit label"
Track1: When you go away
Track2: Eldorado theme
Track3: Every step of the way*
* - not available on 7" single
| | | |
| --- | --- | --- |
| CD single: cat HLC3 | Cassette single: HLK3 | 7" single: cat HLS3 |
"Eldorado - The definitive guide to a year in the sun"
by Robert Sturman
ISBN 0-9539919-0-3
Published by The Guilded Man Publishing 2001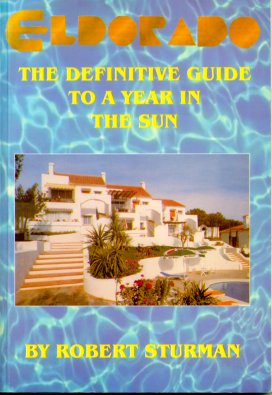 "When you go away" - The sheet music for the "Eldorado" theme
Words and Music by Simon May.  Recorded by Johnny Griggs on Hit Label Records
Published by Polygram Music Publishing Limited / Cinema Verity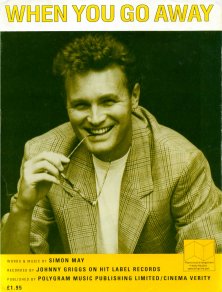 Official "Eldorado" t-shirts
Produced by the BBC for the show's launch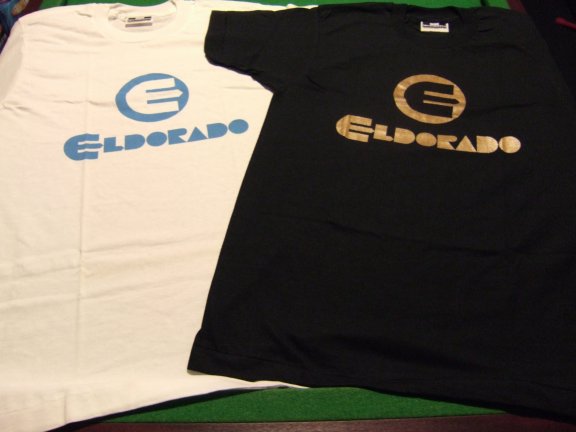 Script
Ok, not strictly merchandise, but if these were for sale - you'd buy them!
Here is a scan of a rehearsal script for the first part of Episode 139.
by Tony Jordan, Directed by Geoff Feld